Welcome to Garfield Management
"Providing the best customer service"
Rental Application: Applying online gives you the opportunity to lock out your competition for your new home. Online applications are given first-served attention. Please complete the form below and we will contact you shortly regarding your approval.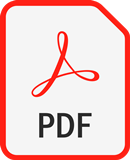 Click here to download, use Acrobat Reader to complete on your computer, and save the computer-enabled form. Once completed, upload using the Browse/Choose File/upload button on the Upload Form. Please include your name and contact information so we can get hold of you if we need to.
Since 1988, Garfield Management Company has been active in the management of apartments, commercial properties and 3rd party management. Garfield Management is a professional residential property management company setting new standards in providing quality services to our customers.
The cornerstone of our success is building the most talented management professionals and providing expertise in a wide range of real estate services, from property management to asset management. Professionalism with a proactive attitude is our hallmark.
To our residents, it means understanding "quality of life" and providing the best customer service. Each of our property managers is professional, knowledgeable, prompt, and courteous. Our goal is to build and nurture long term relationships with our residents.
To our clients, our commitment and loyalty is displayed by understanding the goals and objectives of each asset. Garfield Management is based on performance and stewardship. Through our proactive attitude our approach is to maximize each clients earnings.